Collaborating with Kohler for their 150th anniversary limited Artist Editions

I was invited to collaborate with Kohler's 150th anniversary for a new global limited Artist Editions collection that features the work of four female artists from different countries.
For my designs, I explore how humans perceive their surroundings by creating paintings that have a three-dimensional structure. I reconstructed abstract fragments made from floating paint into Chinese mythological images. I designed the abstract hardened paint that can hang in the air, and by rearranging them in a certain composition, it formed the atmosphere of mythology without using any traditional Chinese images or symbols. The installation work I made for Kohler is called 'A World on Strings' as I am very interested in how we can understand the connotation of culture through cognitive images. When designing, I explored various possibilities by fragmenting the constituent elements of an image, and then recombining them. In this way, I hope to deconstruct the connotation of culture through picture structure and form, and it reflects my invitation for people to fill in their own meaning in between the empty spaces.
Kohler's 'The Creator's Journey' is a celebration of the cross-section of artistry and craftsmanship. "This new Artist Editions collection celebrates women of exceptional talent and diverse backgrounds" said Laura Kohler, chief sustainability and diversity officer for Kohler Co. "It is a tribute to the beauty that can be found in everyday rituals and an invitation to explore the infinite possibilities of creativity." This collaboration was certainly a very interesting project that allowed me to apply my fine art to the design world which not only could influence people's daily life but create a bridge between art and design.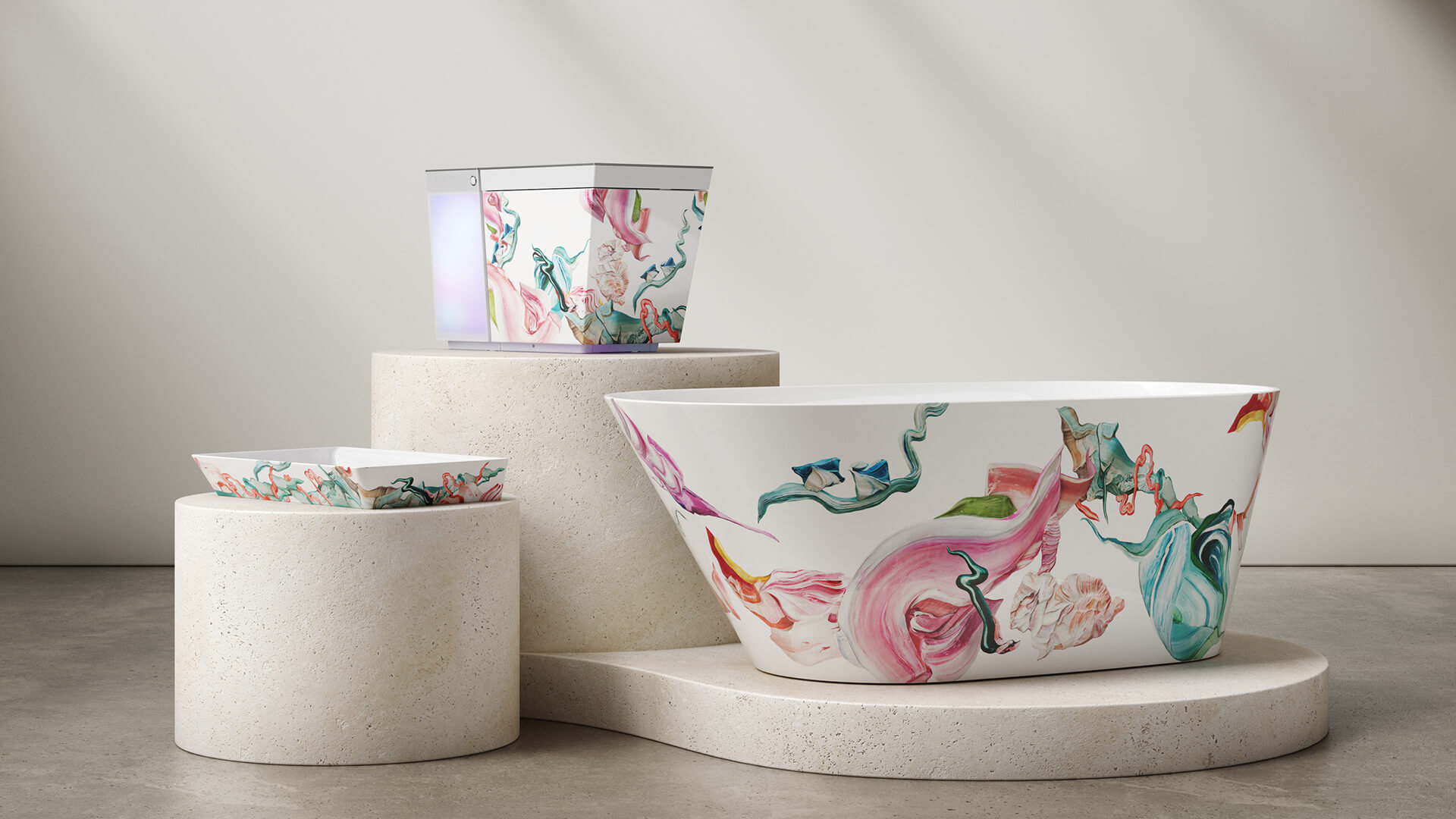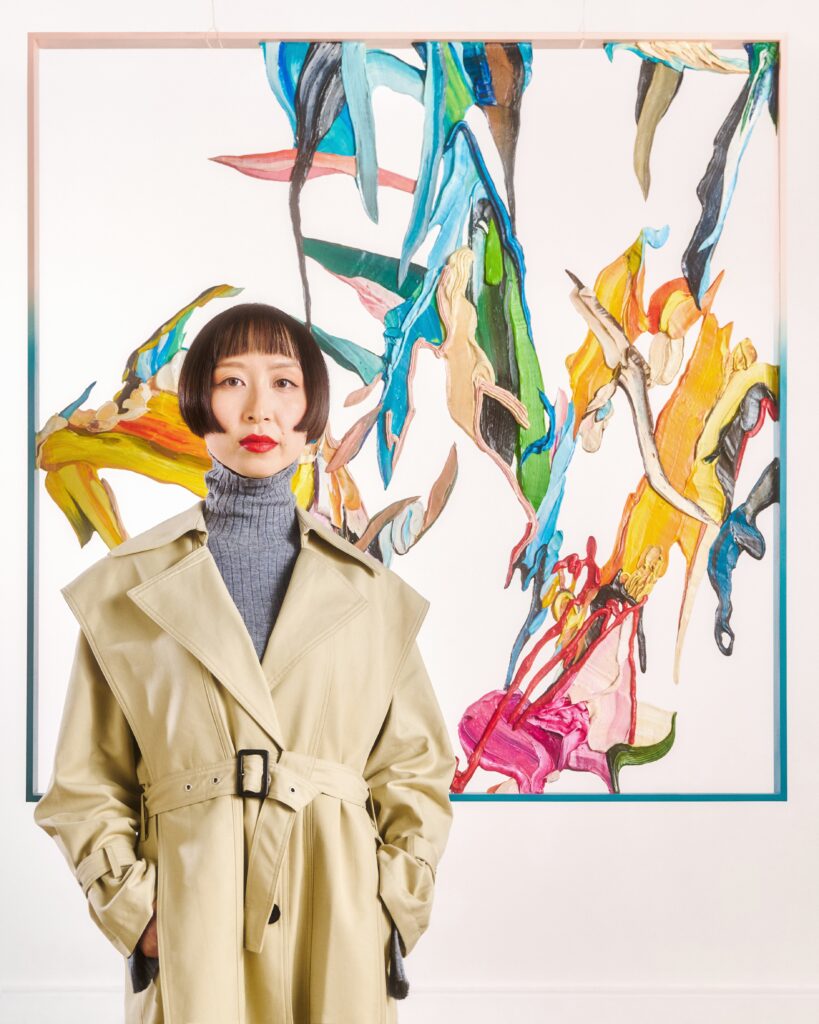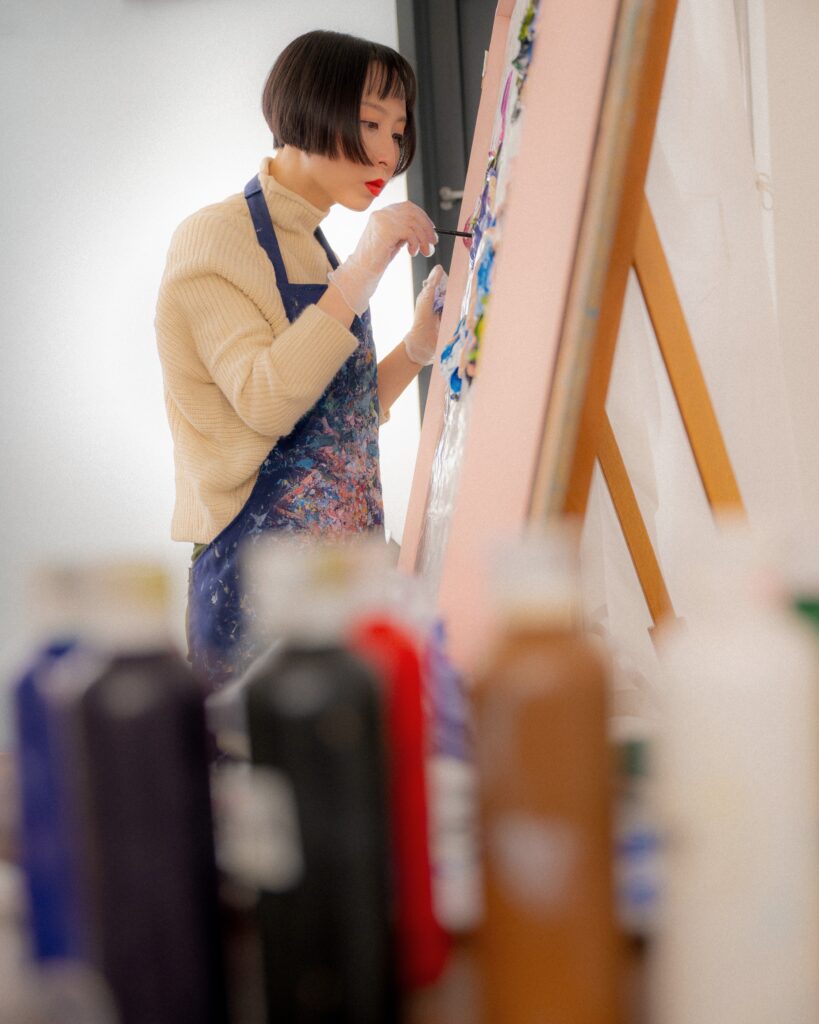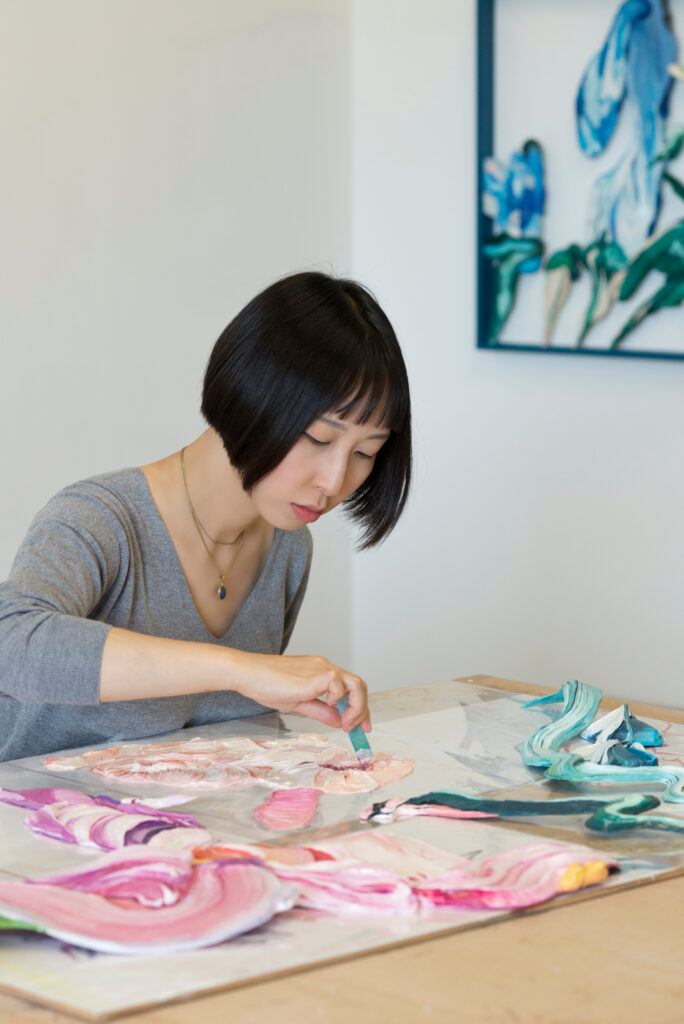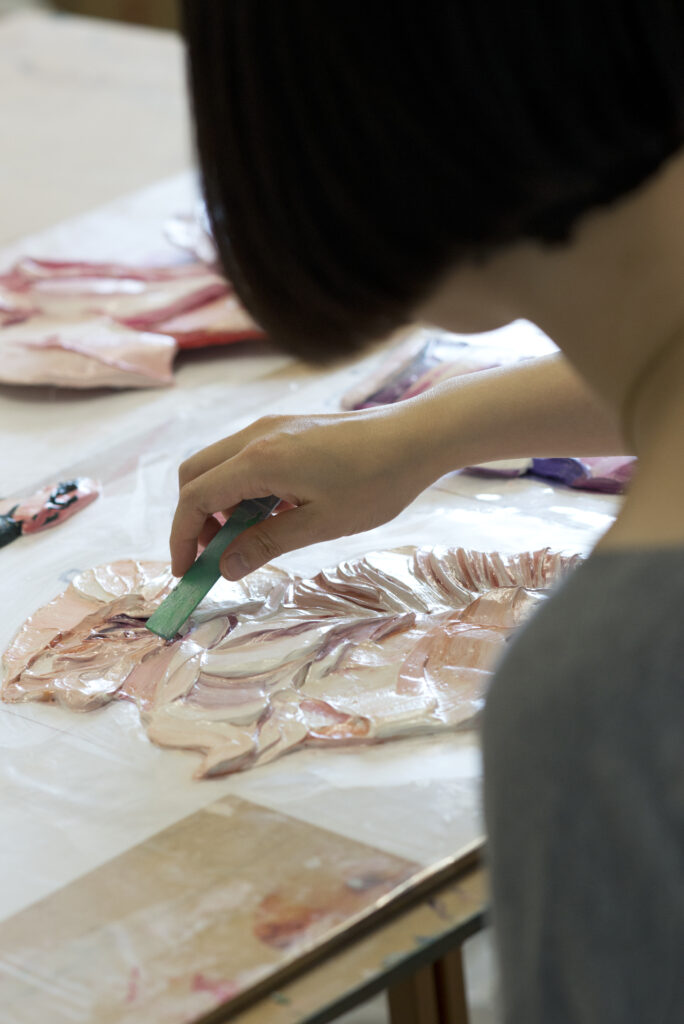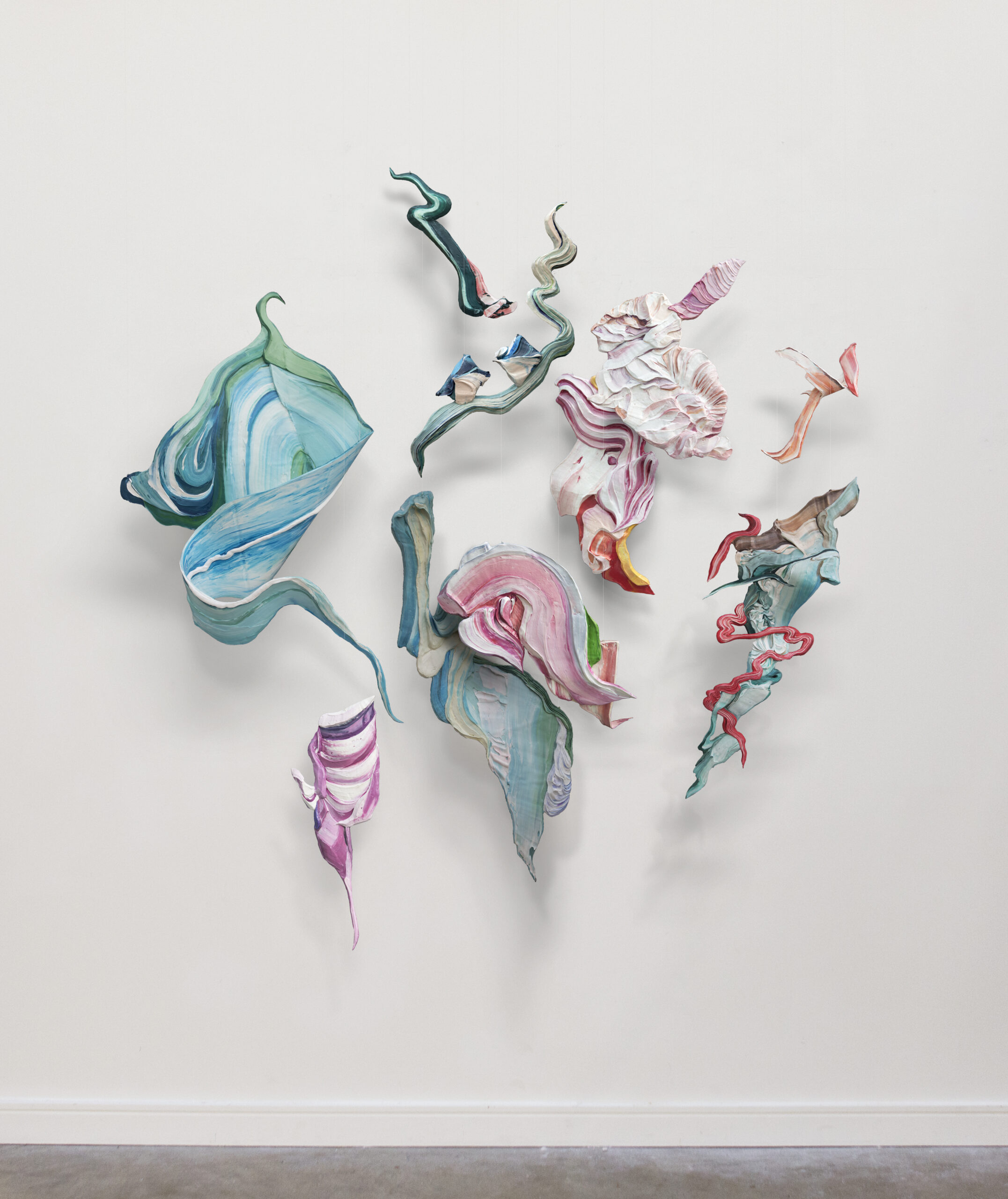 At Milan Design Week, my work 'A World on Strings' collaboration with Kohler was unveiled at the Palazzo del Senato. The exhibition, alongside fellow artists from US, Brazil, and India received a great reception from both the press and public. I also had the opportunity to participate in panel and live-streaming events with Kohler's CEO David Kohler and their Chief Sustinability Officer Laura Kohler.
At Design Shanghai, I gave a presentation on 'Accidental Aesthetics', charting my journey of experimentation and exploration in my creative practice. I also had a great panel discussion with CEO of Kohler, David Kohler, as well as Satoshi Ohashi from Zaha Hadid Architects, and interior designer Tony Chi from Tony Chi Studios. I was also very honoured to have had the opportunity to create a new piece of work 'Playground' as a partnership with Kohler for the children's charity WABC (World of Art Brut Culture).